Anisus (Anisus) leucostoma (Millet 1813) White-lipped ramshorn
Click on the thumbnails to enlarge the images
© Dr Roy Anderson
© Dr Roy Anderson
Map hosted by the National Biodiversity Data Centre, Waterford
To view the species profile on Biodiversity Maps and access the live map, please click on the map.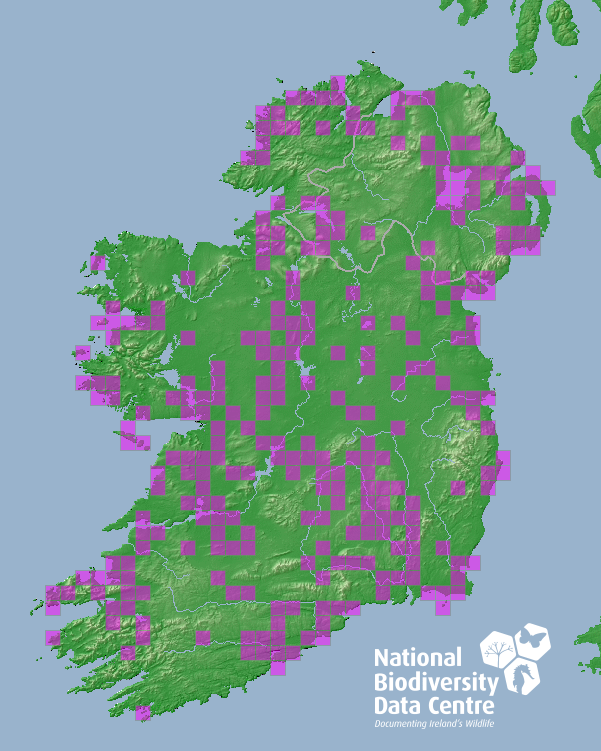 A tightly coiled flat shell of 6-6½ whorls. Whorls are convex and the aperture nearly circular, sometimes with a whitish rib inside (leucostoma). Although flattened on the lower side it does not have a keel. Maximum width of last whorl about 18-20% of shell width. Widespread.
Key characteristics
Shell small and a tight, flat coil of 6-6½ whorls
Whorls are convex and the aperture nearly circular
A white rib is sometimes present inside the lip
Flattened on the lower side but lacking a keel
Maximum width of last whorl 18-20% of shell width
Size
5.5-9 mm.
World Distribution
Widespread in Europe. Distribution type: Eurosiberian Wide-temperate (64).
Irish Distribution
Widespread throughout Ireland, even in coastal habitats in the extreme west and north, but local in most areas because of its predilection for minimally-disturbed temporary habitats.
Ecology
A characteristic species of temporary water-bodies in the floodplains of lakes and rivers
Often found with Aplexa hypnorum
Taxonomy
There are two commonly recognized forms of this species in Europe. The narrow-whorled form A. leucostoma is general throughout Ireland whereas the broad-whorled form A. spirorbis seems to be very local and rare and has not been recorded recently.
Red List status
Wikipedia link
Wikipedia page for Anisus leucostoma
Anderson, R., (2016). Anisus (Anisus) leucostoma (Millet 1813). [In] MolluscIreland.
http://www.habitas.org.uk/molluscireland/species.asp?ID=9 Accessed on 2018-09-19.