Pisidium conventus Clessin 1877 Arctic-alpine pea mussel
Map hosted by the National Biodiversity Data Centre, Waterford
To view the species profile on Biodiversity Maps and access the live map, please click on the map.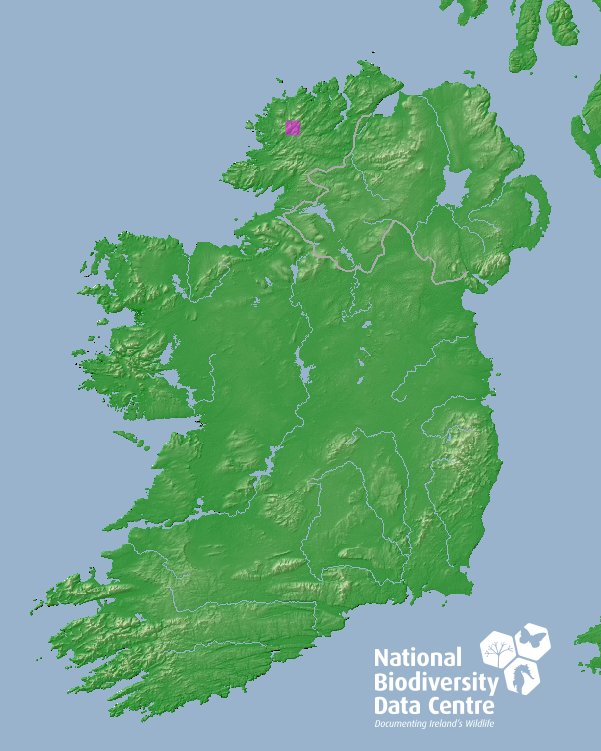 A thin, fragile shell with broad and flattened with umbos near the mid point. Surface silky with fine, concentric striation. Very rare as a relic of colder climatic periods in deep, cold, upland lakes.
Key characteristics
A small, thin, laterally compressed shell
Almost oval in shape
With flattened umbos near the mid-point
Colour yellowish-white
Periostracum slightly silky/glossy
Size
2.2-2.8 mm.
World Distribution
Widely distributed in the far north of both the Palaearctic and Nearctic regions. Distribution type: Circumpolar Boreo-arctic montane (26).
Irish Distribution
Recorded only from Brandon Mountain, Kerry, Lough Barra in Donegal and Lough Aquire in Fermanagh. The only recent record is for a loughan on Brandon Mountain (Moorkens, 2005).
Ecology
Confined to cold mountain lakes above 300m asl
Lives in fine muddy sediments with Littorella on the margins of a loughan on Mount Brandon
Red List status
Critically endangered (CR).
Wikipedia link
Wikipedia page for Pisidium conventus
Anderson, R., (2016). Pisidium conventus Clessin 1877. [In] MolluscIreland.
http://www.habitas.org.uk/molluscireland/species.asp?ID=80 Accessed on 2018-07-19.