Pisidium casertanum (Poli 1791) Caserta pea mussel
Map hosted by the National Biodiversity Data Centre, Waterford
To view the species profile on Biodiversity Maps and access the live map, please click on the map.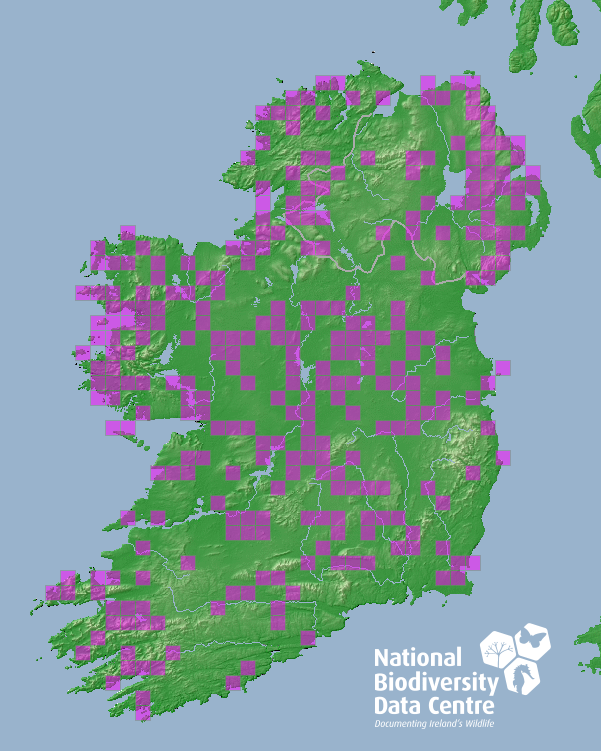 TYpically a broad, almost equilateral pea shell with broad, low umbos slightly behind the middle. Surface is silky/glossy from faint concentric striation. Colour whitish to grey-brown. Very widespread.
Key characteristics
A broad, sub-triangular or oval shell
Umbos slightly behind the middle
Sculpture of faint concentric striations
Periostracum silky, scarcely glossy
Colour whitish to grey-brown and often coated with reddish-brown deposits
Size
4-5 mm.
World Distribution
With an almost cosmopolitan distribution. Distribution type: Circumpolar Wide-temperate (66).
Irish Distribution
One of the commonest Pisidium in most parts of Ireland along with P. subtruncatum.
Ecology
Tolerant of a range of trophic conditions from lowland swamps to large, deep rivers and calcareous lakes
Can occur in peaty pools and swamps at high altitude
Usually located in bottom sediments but may climb vegetation
Red List status
Wikipedia link
Wikipedia page for Pisidium casertanum
Anderson, R., (2016). Pisidium casertanum (Poli 1791). [In] MolluscIreland.
http://www.habitas.org.uk/molluscireland/species.asp?ID=79 Accessed on 2018-07-17.