Columella aspera Waldén 1966
Map hosted by the National Biodiversity Data Centre, Waterford
To view the species profile on Biodiversity Maps and access the live map, please click on the map.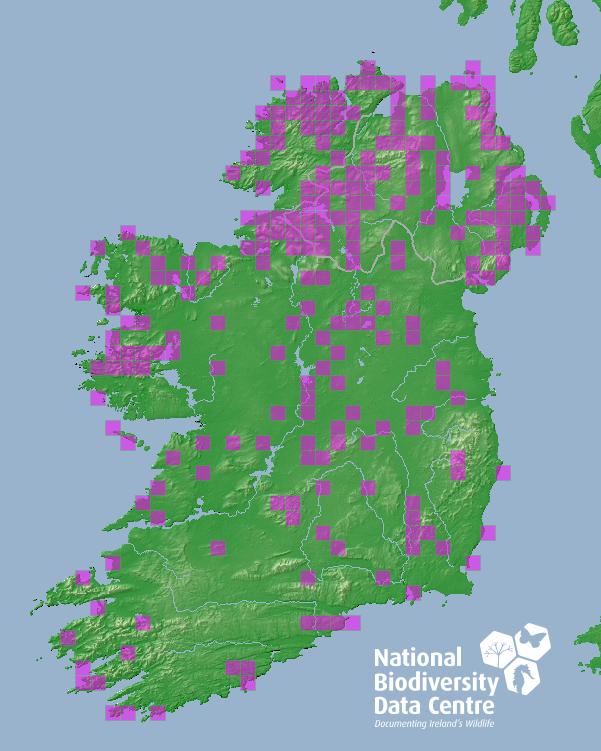 Very small, cylindrical brown shell of 4-5 whorls. Shell sculpture is relatively coarse with radial growth lines. Aperture lacking teeth. Smaller and more coarsely sculptured than C. edentula. Widespread.
Key characteristics
A very small, cylindrical brown shell of 4-5 whorls
Shell sculpture comprising regular, close-set growth lines
Spire tapering slightly towards apex
Aperture without teeth
Lip thin, simple
Size
2-2.5 mm.
World Distribution
Confusion with allied species makes assessment of its range difficult. In Europe it appears to have a Suboceanic Temperate range (72). However, it has recently been found in highland forests in the Ethiopian zone (Tattersfield et al., 2001).
Irish Distribution
Widespread, but commonest in the west and north.
Ecology
Generally common in woodland on acid or neutral soils
Waterlogged peat is not favoured but peatland lagg woods and the drier margins of raised mires are commonly well populated
May also be found in calcareous flushes in peaty terrain
There are several records for coastal dune systems and it seems to be more tolerant of drier conditions than C. edentula
Red List status
Wikipedia link
Wikipedia page for Columella aspera
Anderson, R., (2016). Columella aspera Waldén 1966. [In] MolluscIreland.
http://www.habitas.org.uk/molluscireland/species.asp?ID=68 Accessed on 2018-07-23.