Aegopinella pura (Alder 1830) Clear glass snail
Click on the thumbnails to enlarge the images
© Dr Roy Anderson
© Dr Roy Anderson
Map hosted by the National Biodiversity Data Centre, Waterford
To view the species profile on Biodiversity Maps and access the live map, please click on the map.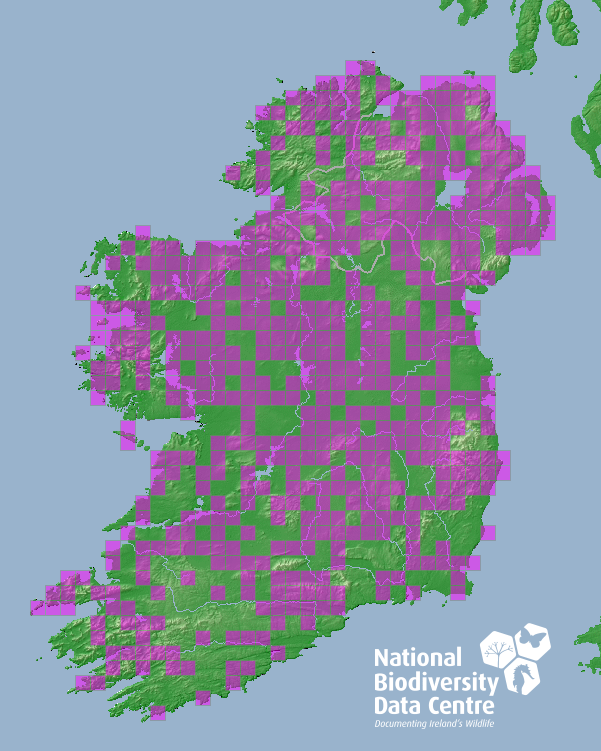 A delicate little shell with a broad, flattened spire of 3½ whorls. Umbilicus wide. Surface silky dull with faint irregular radial growth lines crossed by delicate spiral striae. Widespread.
Key characteristics
A small, whitish flattened shell of 3½ whorls
Surface silky rather than glossy with irregular radial growth lines crossed by delicate spiral striae
Colour susually white but may be yellow-brown
Animal pale grey to dark grey
Umbilicus wide
Size
3.5-4.2 mm.
World Distribution
Found across Europe except for the extreme north and extreme south. Distribution type: European Temperate (73).
Irish Distribution
Widely distributed and fairly common.
Ecology
Very common in most broadleaf woodlands, particularly where beech trees are present
Also in a variety of other shaded habitats, in moss, leaf litter and tussocks
Not common on acid soils.
Red List status
Wikipedia link
Wikipedia page for Aegopinella pura
Anderson, R., (2016). Aegopinella pura (Alder 1830). [In] MolluscIreland.
http://www.habitas.org.uk/molluscireland/species.asp?ID=6 Accessed on 2018-07-17.