Pisidium subtruncatum Malm 1855 Short-ended pea mussel
Map hosted by the National Biodiversity Data Centre, Waterford
To view the species profile on Biodiversity Maps and access the live map, please click on the map.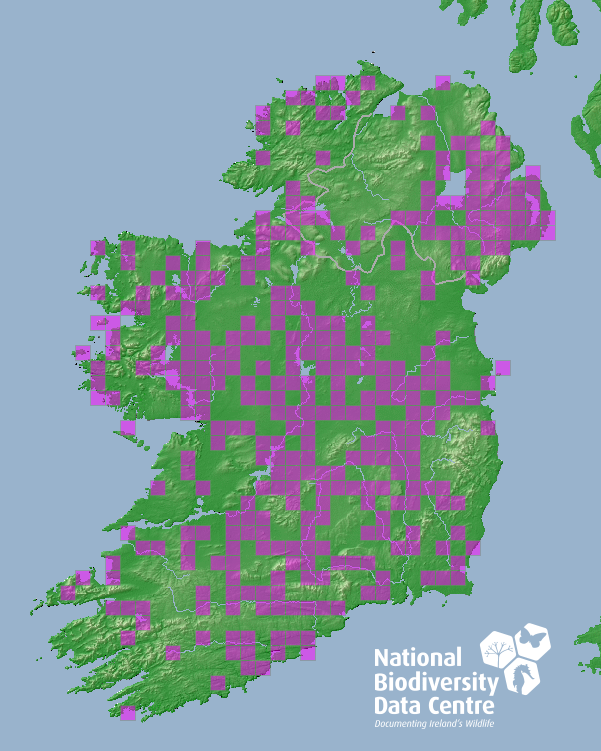 A moderately tumid, strongly oblique, oval shell with prominent umbos well behind the middle. Surface silky/glossy with fine, irregular ribbing. Colour whitish to grayish. Widespread and common.
Key characteristics
Characterised by the strongly oblique shell shape
Umbos prominent and well behind the middle
Surface glossy/silky with fine irregular ribbing
Colour whitish to grayish
Size
2.7-4mm.
World Distribution
Distribution type: Circumpolar Wide-temperate (66).
Irish Distribution
One of the commonest pea shells in Irish habitats and found throughout, though rarer in the west and north and at higher elevations.
Ecology
Nearly always found in lowland areas and in larger, richer habitats
Less common in marshes, ditches and smaller habitats generally
Red List status
Wikipedia link
Wikipedia page for Pisidium subtruncatum
Anderson, R., (2016). Pisidium subtruncatum Malm 1855. [In] MolluscIreland.
http://www.habitas.org.uk/molluscireland/species.asp?ID=138 Accessed on 2018-07-17.