Anisus (Anisus) spirorbis (Linnaeus 1758) Button ramshorn
Map hosted by the National Biodiversity Data Centre, Waterford
To view the species profile on Biodiversity Maps and access the live map, please click on the map.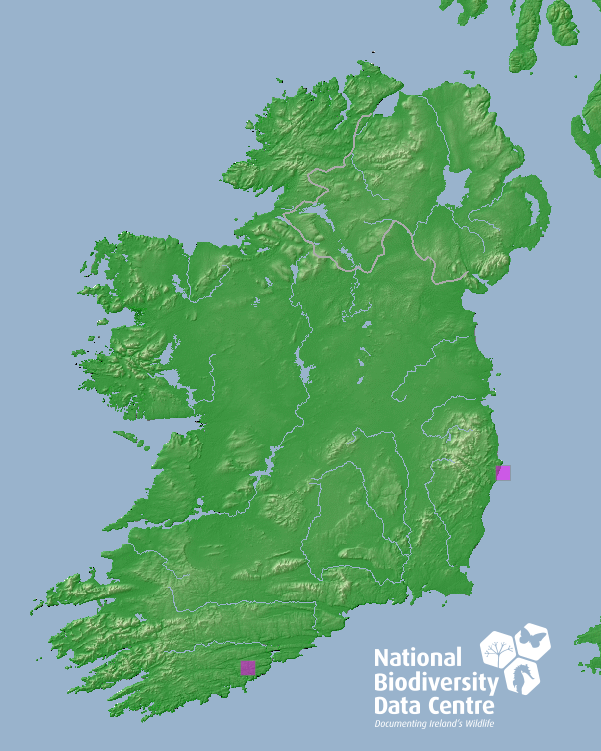 A flat-coiled shell of 4½ whorls. Similar to A. leucostoma but whorls broader and maximum width of the last whorl >25% of shell width. Status in Ireland uncertain.
Key characteristics
Shell a flat coil of 4½ whorls
Has broader and fewer whorls than A. leucostoma so that the last whorl is greater than 25% of the maximum shell width
Aperture round but lacking an internal rib
Internally, the number of diverticulae of the prostate gland are significantly fewer (10-15) than in leucostoma (20-25) (Glöer & Meierbrook, 2008)
Size
6-8 mm.
World Distribution
Widespread in Europe, with a Eurasian Wide-temperate range (65).
Irish Distribution
Very uncommon in Ireland and possibly confined to the south and south-east. Not recorded recently and status uncertain.
Ecology
Characteristic of temporary water-bodies, like A. leucostoma, but probably with a more southerly range
Red List status
Wikipedia link
Wikipedia page for Anisus spirorbis
Anderson, R., (2016). Anisus (Anisus) spirorbis (Linnaeus 1758). [In] MolluscIreland.
http://www.habitas.org.uk/molluscireland/species.asp?ID=10 Accessed on 2018-08-20.